Software Developer to Handle order team at Svea Bank
Do you want to explore untouched grounds and create the best payment solutions for e-commerce? Tune your .NET engine, embark on this journey with our crew and discover great things together! 👨‍👩‍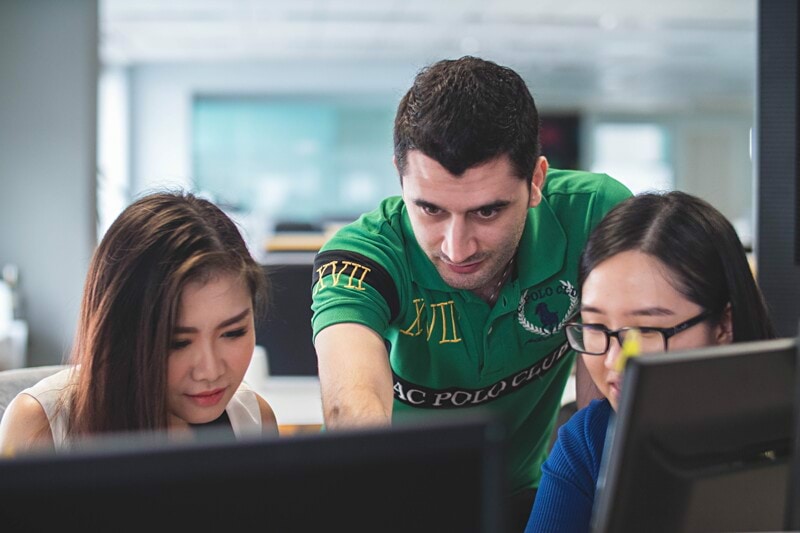 We're looking for a developer to join our "Handle order" team, which is a part of the business function that works with payment solutions for e-commerce. Here we provide a web-based payment solution, which impacts the work-life of thousands of merchants and indirectly serves millions of consumers who use Svea Checkout. We focus on creating a seamless customer journey and the best possible customer experience by providing a fast and modern user interface.
Why join us? 🤔
Together with us, you will be part of an exciting journey, where we shape the future of financial solutions. Being a Svea employee means a steep development curve with the opportunity to grow into, and try out, different kinds of roles and responsibilities while working in a fast-changing market.
Your team members are always ready to lend a hand when needed, listen to your ideas, and challenge you to level up your ways of working. In addition to being a part of your team, we have various groups and parallel initiatives that you can join and further develop yourself within by learning from others and sharing your own experiences. There are more than 200 people working in IT at Svea Bank, which gives you a good chance to connect with other enthusiastic people with interest in the frontend, performance, security, or other competence areas. If you want to develop within leadership eventually, there are many teams and therefore opportunities to explore leading roles.
Moreover, we also do a lot of fun activities together at work as well as outside of work, such as daily afternoon Fika (kind of a must for us), playing foosball (not a must but a plus), and recently rock climbing (to keep us in shape). We always try new activities and have something fun coming up!

About the role 💼
In this role, you will be part of a cross-functional team with colleagues from diverse backgrounds and nationalities. You'll work mainly on the development and some maintenance of several applications that merchants use for payments in their e-commerce business. The team follows the Kanban way of working and focuses strongly on customer safety, where they're always working to keep the application's performance and the login authentication and authorization is up-to-date and working. Together with your fellow members, you'll work continuously with customer feedback and improvement, pair programming to manage the overall structure as well as troubleshoot and fix eventual problems. Some of your daily work will be:

Shaping the business requirements and converting them into technical solutions
Hands-on development with a focus on payment administration and reports section
Creating new features and optimizing old ones with user experience in mind
Shipping the best possible code with the use of unit testing and test automation
Develop APIs for internal applications and the external third-party providers
Your tools for this journey will be C#, .NET Core, MSSQL, Nservicebus, TypeScript, React, TFS, Octopus Deploy, Graylog, Nunit, Phrase, and Zeplin.

About you ⛹️‍♀️
You have worked with the whole product life cycle and managed to pick up decent technical skills as well as practical business sense along the way. What keeps you going is your genuine interest in software development and belief in its real purpose, but also the way to make it accessible with user experience in mind and having a test automation approach. You're eager to learn and improve your skills, enjoy handling complex challenges and fixing them as well. On top of that, you're comfortable in your own skin, where you have no problems taking initiative and sharing your thoughts and ideas with both tech and non-tech members. Lastly, you value team efforts over your own and always listen to the people around you, as well as challenge both yourself and others to do better. Things you have obtained along your journey are:

✔️ Relevant education within computer science or similar, or equivalent work experience
✔️ A good track record of experience and knowledge in C#/.NET
✔️ Accustomed to working with agile methodologies
✔️ Fluent in English, both speech and writing
Extra points, if you have knowledge in the Fintech or e-commerce industry, and experience in security matters within identification solutions, frontend development, and its modern framework.... that's what we call a jackpot! 🤩

About Svea Bank 🏦
Svea Bank is a financial group with operations in several European countries. For almost 40 years, we have served as a financing partner to companies and thereby helped them reach and exceed their goals! At Svea, there is an entrepreneurial spirit, and we have a distinctly familial corporate culture. We value work-life balance and respect your life outside of work. Our HQ is in a lovely, newly built office in Arenastaden, Solna.
Application ▶️
We do not accept applications over email, only through this ad. If you have any questions, you are welcome to contact the recruiter Sanna Löfgren at sanna.lofgren@svea.com.
Screening and interviewing will be held continuously, so make sure to not miss out on this opportunity!

Software Developer to Handle order team at Svea Bank
Do you want to explore untouched grounds and create the best payment solutions for e-commerce? Tune your .NET engine, embark on this journey with our crew and discover great things together! 👨‍👩‍
Loading application form
Already working at Svea ?
Let's recruit together and find your next colleague.